Success story: Renault in Oath
Renault ran its ad campaign "Renault Tactico" through the Native Ads advertising format in Oath, reaching their target audience and generating high quality leads.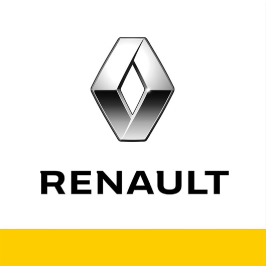 ARGENTINA

The Renault Group is an international company with French roots and a history that goes back more than 115 years. With operations in 128 countries, it designs, manufactures and sells personal vehicles and racing cars under three brands: Renault, Dacia and RSM.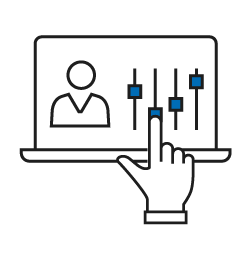 Challenge
_
Renault had the objective to generate high quality leads and drive traffic to their website. Through their ad campaign "Renault Tactico", they sought to reach men and women over 35 years of age in Argentina and communicate the different vehicles in promotion.
The brand needed a platform that would allow them a precise segmentation and reach their target audience with a clear message about their offers on the different vehicles.
Solution
–
Renault used the Native Ads format offered by Oath to accurately interact with their target audience and carry out its campaign.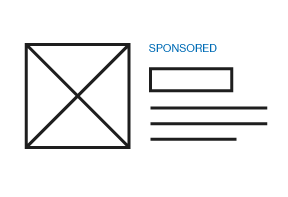 NATIVE ADS
–
Native Ads is a ad format within Oath where the ad experience follows the natural form of the user experience. Its structure has a title, text, image or video through which the user can access more information.
Through Oath, the brand was able to perform precise segmentation including demographic data, interests, personalized audiences, IDS of mobile devices, In-Ap actions, and inlike look of their audience.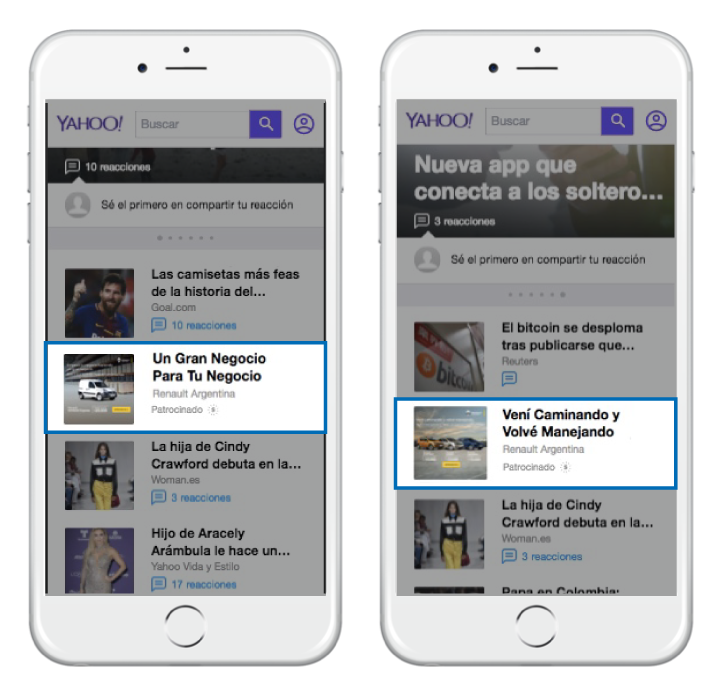 They were impacted through different messages providing information about their vehicles promotions that directed the users to the brand's website for more information.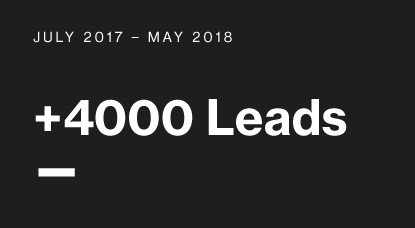 160,671,454
IMPRESSIONS GENERATED
978,925
CLICKS DELIVERED
<50%
BOUNCE RATE
0,61%
CTR AVERAGE
54,01%
above the CTR AVERAGE
IN NATIVE 0,28%
34,31%
above the CTR of the automotive industry 0,40%
Key to Success
_

Impact to the specific target
Through the segmentation possibilities and the level of data that OATH offers to run performance campaigns, Renault impacted their target accurately through different messages.

Relevant content
Through the creative pieces Renault managed to disclose detailed information about the different vehicle models.

Frequency of the campaign
The fact of establishing an always-on campaign within the platform, allowed Renault to generate a high level of reach and a level of leads above the benchmark
Authorized by CORINA DIMARCO, Renault Argentina Media Responsable.