Success Case: Powerade on Twitter
Powerade succesfully connected with its audience on Twitter through a message with #IdiomaGranate to cheer up Lanus soccer players.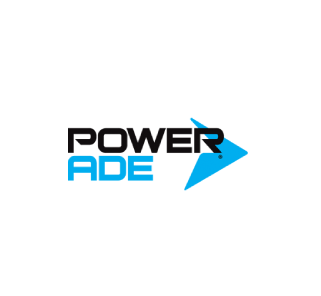 Argentina

Powerade It's an isotonic drink part of The Coca-Cola Company's products portfolio. It currently ranks second in the company's global beverage market.
It was launched in the USA in 1988, and in 2008 in Argentina.
In 2014, the company change the drink's formula including ION4, and it was relaunched.
CHALLENGE
_
Since 2017, Powerade has a very precise communication strategy through which it seeks to interact with the amateur athlete at the precise time, place and during the appropriate context – what they call: "sweat points".
Through Twitter, and before the final of the Copa Libertadores de America, the brand encouraged soccer fans to share their encouragement messages to players from Club Lanús of Argentina.
The campaign was the result of a proactive initiative from the soccer club's community manager who wrote on Twitter a cry of support to the team that went viral among all fans during the celebrations for getting to the final.
Therefore, the brand sought to appropriate all conversations related to the Soccer Club to increase the users affinity and take advantage of the platform's potential during such context.
SOLUTION
_
@PoweradeAr used the hashtag #IdiomaGranate to generate conversations around the Copa Libertadores final, capitalizing the connection between Twitter and TV.
Through Promoted Tweets and Conversational Cards, Powerade invited users to write cheer up the team players in code format including the hashtag #IdiomaGranate. The brand will then decipher immediately these codes and transform them into a concrete and energized message of encouragement to the players.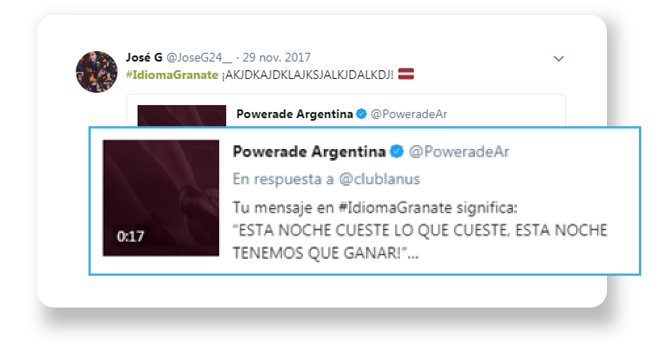 PROMOTED TWEET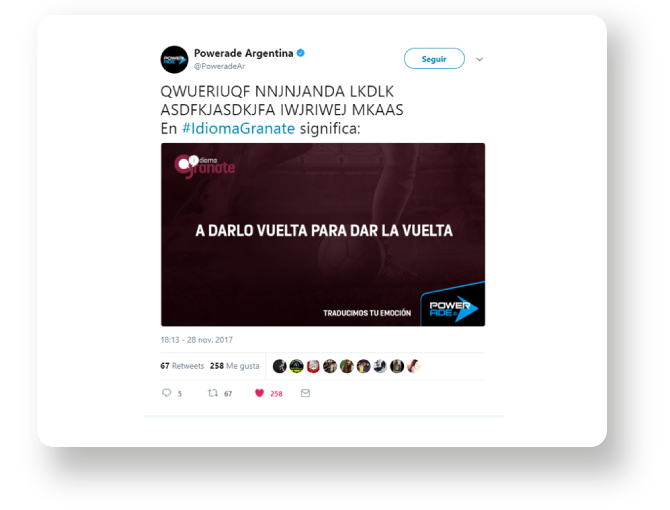 CONVERSATIONAL CARD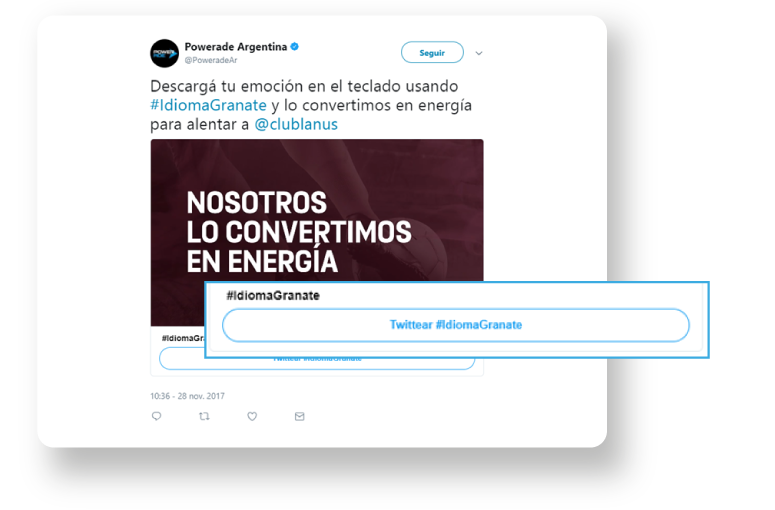 4.5K
INTERACTIONS

1,48%
INTERACTION RATE

465
Mentions of #IdiomaGranate

+78K
NEW FANS OF THE COPA LIBERTADORES IN 3 DAYS

 Media Repercussions: presence in numerous digital marketing portals which described the campaign.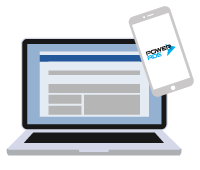 COMBINATION OF FORMATS
The formats promoted Tweet and Conversational Card allowed @PoweradeAr to generate a high reach and commitment with the audience.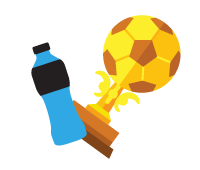 ADEQUATE SEGMENTATION
Powerade managed to connect with its targeted audience using Twitter's segmentation capabilities which in this case where Lanús fans and followers of the Copa Libertadores.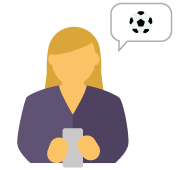 ASSOCIATION TO A KEY SPORT
Resulted in a high level of participation of Twitter users in real time.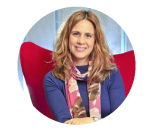 "Based on our communication objectives we can validate that, with this type of digital actions, the interaction and bond created between the brand and its customers helped to build up key indicators for the business, such as awareness, commitment, and brand love. To be able to target your messages at the right time, in the right context, and with a relevant message, makes Twitter a great medium for success".