La Caja de Ahorro y Seguro chooses Spotify to promote their brand
Caja de Ahorro and Seguro became the first insurance company in Argentina to reach their target audience through Spotify.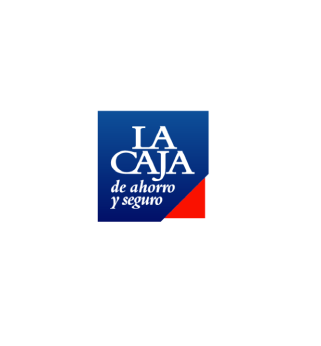 ARGENTINA

La Caja de Ahorro y Seguro has been involved in the life of Argentinians since 1915 and is one of the leading Auto and Life Insurance companies
in the market. It has always been at the forefront regarding technology and innovation, striving to get close to its customers by using their preferred media to communicate with them rapidly and directly. For this reason, it is permanently searching for digital solutions that will simplify their customer's lives.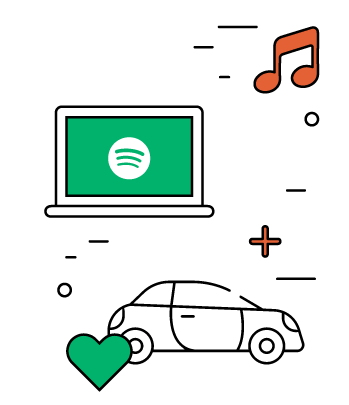 The main company objective was to position the brand built on a positive message about the insurance industry. In that sense, and within the campaign "Disfrutar es simple cuando tu seguro también lo es" ("Enjoyment is simple when your insurance is simple"), the brand wanted to have greater exposure in the popular media that would let them start positive conversations in the digital platforms.
Therefore, La Caja chose Spotify as their medium, becoming the first insurance company in Argentina to use this platform to reach their target audience through music.

They reached their target audiences by using the different formats offered by the platform: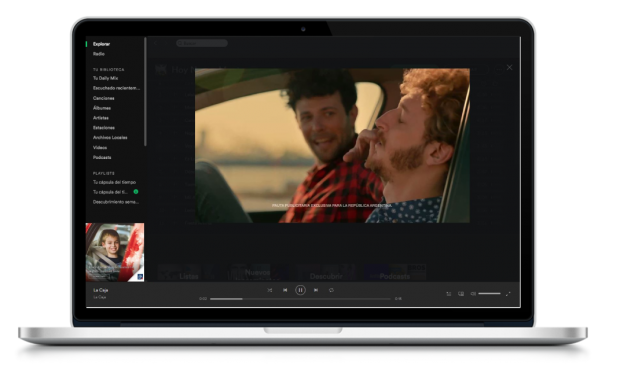 Sponsored Session & Video Takeover
They communicated the campaign ads by using one of the formats that creates more brand recalls within the platform.
Overlay & Mobile
They used high-impact banners for both desktop and mobile to attract the customer's attention and deliver a strong message.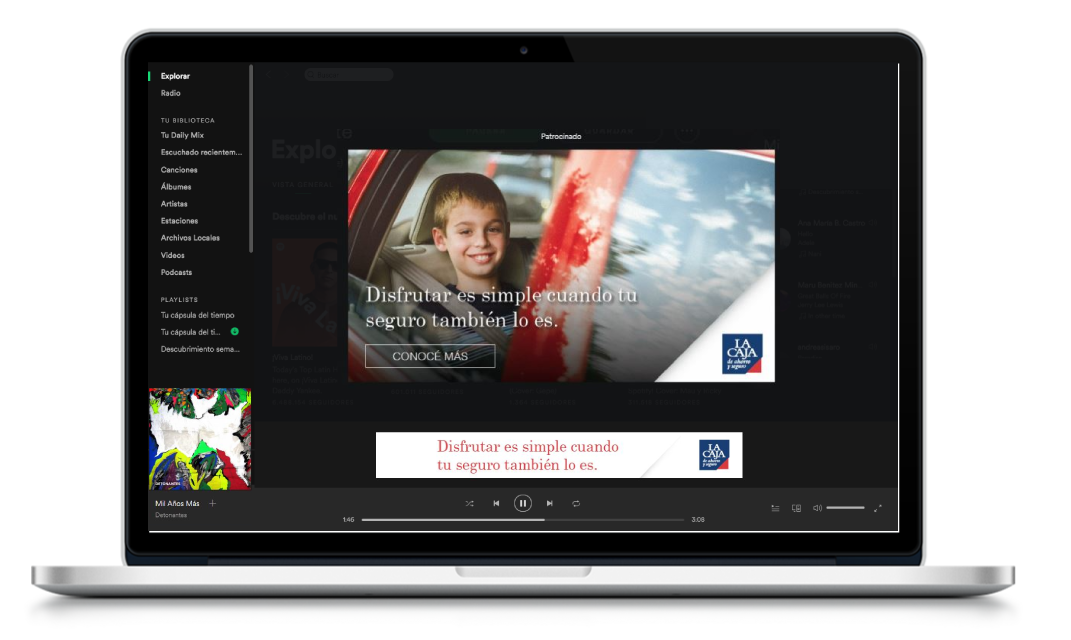 Branded Playlist
They used one of the most attractive Spotify formats to create the playlist "Disfrutar es simple" ("Enjoyment is simple"), which was composed of 40 songs designed to accompany customers in enjoying the simple things in life. The playlist included national rock, alternative music, Latin and International pop songs, reggaeton and electropop.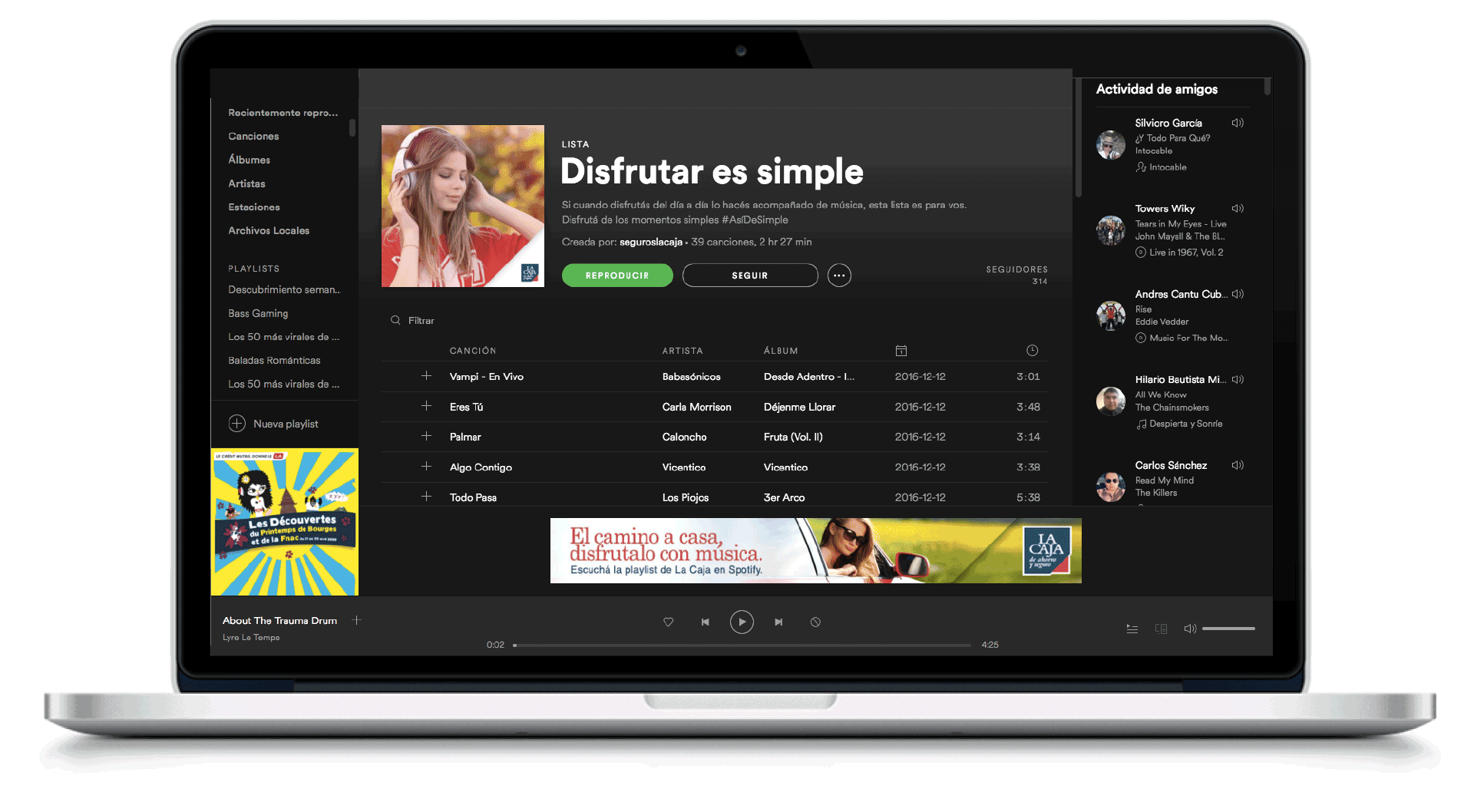 Additionally, this new media was supported by specific and supplementary actions included in the rest of the platforms that compose La Caja's digital ecosystem:
• They created a Facebook contest to create a positive interaction between FB users and the Branded Playlist.
• They included Twitter as a broadcast medium in the format called Re-interact with the App.
• Instagram influencers invited their followers to listen to La Caja's playlist.

Branded Playlist

34.500
MONTHLY MINUTES

875
FOLLOWERS
Overlay mobile

404.142
IMPRESSIONS

1.25%
CTR
Overlay 

336.047
IMPRESSIONS

0.72%
CTR
Sponsored Sessions

507.280
IMPRESSIONS

2.19%
CTR
Video TakeOver

94.049
IMPRESSIONS

0.28%
CTR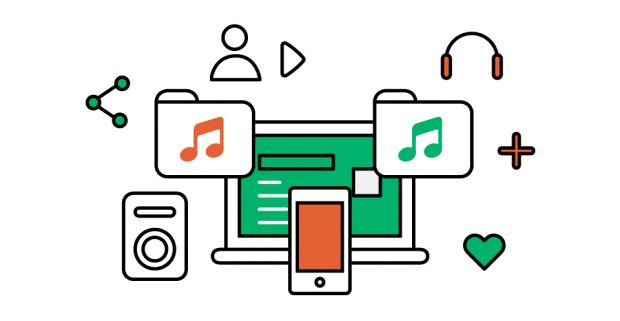 By being the first insurance company to advertise with Spotify, La Caja was able to reach its target audience in a different way and also build on its brand positioning, strengthening the most outstanding features of the brand personality: down-to-Earth, straightforward, versatile, intelligent and optimistic. Also, it was able to expand its presence in the digital environment, increasing its visibility in this medium.

The use of innovative formats allowed La Caja to increase the number of 100% views of its ad by 6 times in comparison with the methods usually used. On the other hand, the performance of the selected formats exceeded the platform's benchmarks: Sponsored Session and Overlay exceeded the average by 50%, while within the financial industry, the Branded Playlist obtained 40% more followers with 34,500 minutes listened to each month.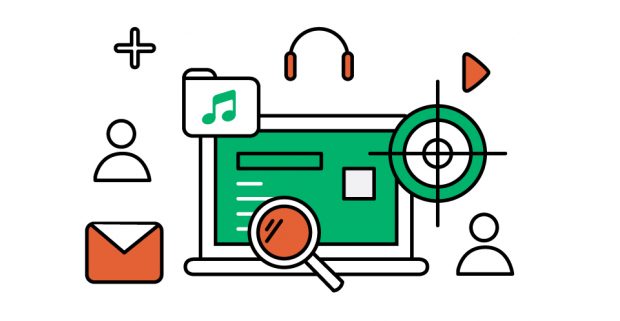 80% of the total Spotify audience coincides with La Caja's desired target audience, so the platform represented a groundbreaking way to reach the right target audience. Also, the Branded Playlist created an emotional connection with the target audience and it spoke their language.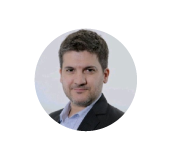 MARTÍN CENTENO
LA CAJA DIGITAL AND WEB COMMUNICATION MANAGER


"At La Caja, our goal was a new way to inform the public about and experience the insurance world because we believe that having positive experiences is what motivates people.
That is why we chose to get closer to our target audience by communicating our Brand campaign in a different, a more down-to-Earth and positive way, using disruptive and innovative media such as Spotify. On the other hand, creating a Branded Profile exclusive to La Caja, with playlists focusing principally on "enjoyment" and "simplicity", allowed us to strengthen our digital ecosystem and build the brand's positioning".