Caso de éxito EAFIT en LinkedIn
Learn how EAFIT University used the innovative Lead Gen Forms format to promote their LinkedIn campaign.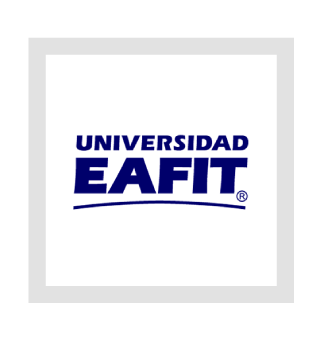 COLOMBIA

EAFIT is a private university, with its main campus in the city of Medellin. It also has campuses in Llanogrande, Pereira and Bogota. Its academic courses include 21 undergraduate degrees, 47 specialties, 34 masters and 6 PhDs in the subjects of Business Administration, Engineering, Sciences, Humanities, Law, Economics and Finance.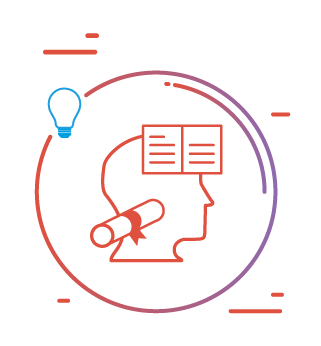 CHALLENGE
_
The challenge was to get students over 25, resident in Bogota, and who had not previously done a masters degree, to visit the EAFIT page and register to obtain more information about the MBA program offered by the EAFIT campus in Bogota.
EAFIT's Masters in Administration is founded on the highest international standards of business management educationset by AMBA, an international accreditation agency.
SOLUTION




–
EAFIT used one of Linkedin's newest services: the format called "Lead Gen Forms". With these types of ads it was able to promote its campaign, reach its target audience and obtain quali ed leads for its business.
159.323
PAGE VIEWS

14%
CTR
Average for the education sector: 10%

1,547
TOTAL ENGAGEMENT

+100
LEADS in the first 10 days.
KEYS TO SUCCESS
_

APPROPRIATE SEGMENTATION FILTERS
Thanks to the unique segmentation possibilities offered by the platform, EAFIT was able to reach the target audience with precision: students over 25, residents of Bogota, who had not done a masters degree.

USE OF LEAD GEN FORMS:
The format choice was fundamental to be able to obtain qualified leads and thus add them to the EAFIT base. This also allowed EAFIT to have the possibility of impacting them in future actions.

RELEVANT MESSAGE FOR THE TARGET AUDIENCE:
The effective copywriting and the graphic design of the ad, along with relevant information on the MBA permitted a high level of engagement by the target audience: students interested in the program.

JUAN FELIPE CASTAÑO
 Digital Marketing Professional – EAFIT – Colombia

"Linkedin is a social network of professionals, and it revolves around knowledge, which is where our target audience is located. Thanks to these characteristics and a good strategic decision during the planning and implementation stages of the campaign, we were able to achieve our goal of getting leads with very good results."