Success Case: Bancolombia on Twitter
#EsElmomentoDe was a disruptive and unprecedented campaign in the financial industry that exceeded all benchmarks in its category. @Bancolombia knew how to lead the conversation on Twitter to generate an emotional and unique connection with the audience.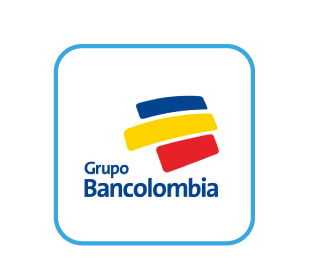 COLOMBIA

Over 140 years ago Bancolombia set out to be a driving force for social and economic development. A true leader in the transformation of banking industry and a benchmark for innovation in customer experience. Today, Bancolombia operates in Guatemala, El Salvador, Panama, Puerto Rico and Colombia, with more than 30 thousand employees who feel of working for a higher purpose, generating preference and satisfaction to their clients and contribute to making their dreams come true.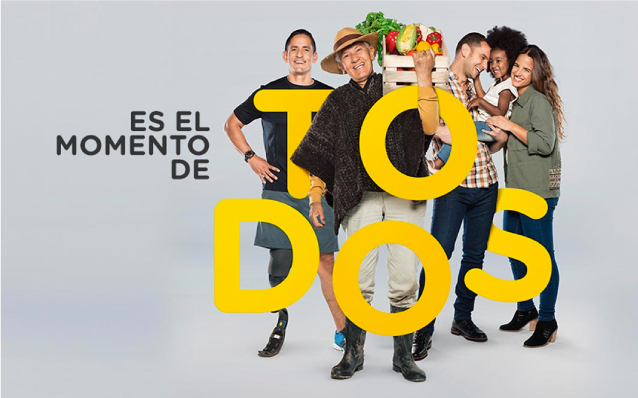 CHALLENGE
_
Bancolombia change its brand image based on new social trends such as the composition of the modern family, their consumption behaviors, the professional challenges of their youngest clients, their aspirations and life projects.
The most innovating side of the campaign was that Bancolombia's message was intended not to have a typical financial conversation with existing clients, but more oriented towards new and riskier customers. Their conversation tone was set to atract entrepreneurs with projected growth.
The campaign "#EsEl MomentoDeTodos" was launched, consisting on three stages: expectation, launch, and maintenance, both online and offline, aiming to generate Brand Awareness and seeking a closer relationship with its customers.

SOLUTION
_
Twitter was chosen to trigger the conversation with the hashtag #EsElMomentoDe looking to increase the interaction on the platform. With this hashtag, users began to complete the sentence with their personal experiences and expectations.
@Bancolombia knew how to capitalize the rapid spread of messages on Twitter and owned the conversation.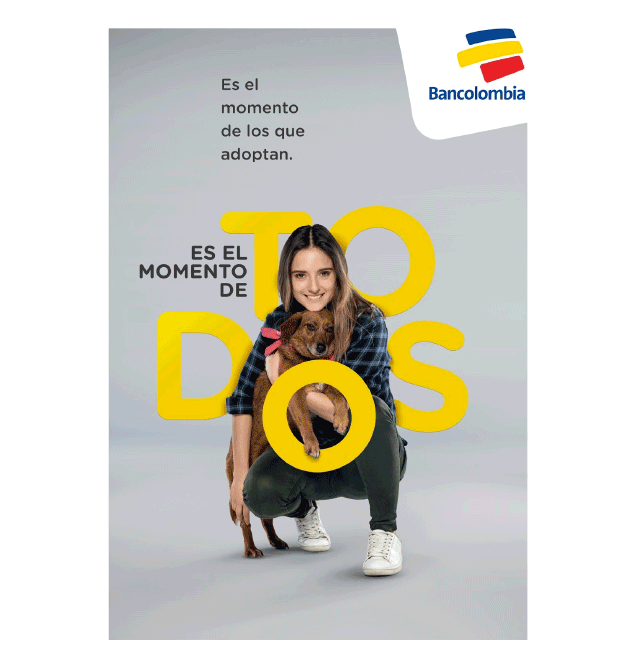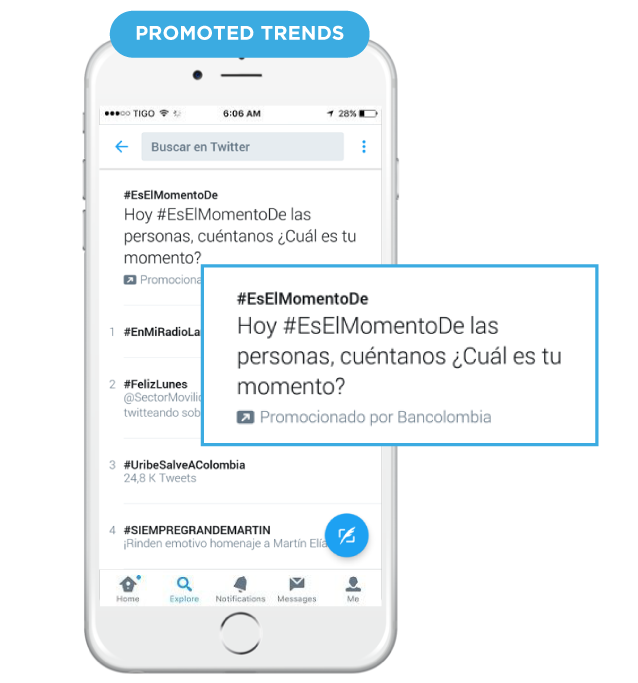 PROMOTED TREND
Mentions around the hashtag #EsElMomentoDe generated a great buzz, even days over the promotion of this trend, resulting in great organic conversations.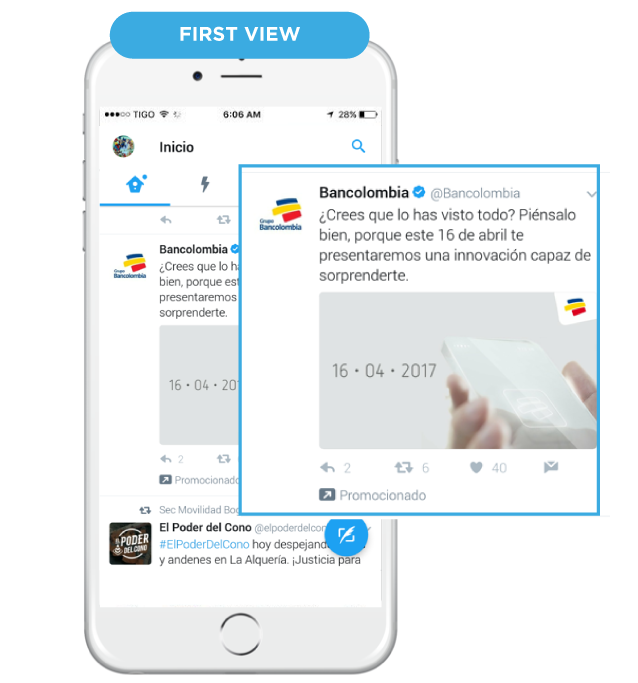 FIRST VIEW
Helped @Bancolombia to generate a great reach since it was the first tweet the users saw as they logged into Twitter.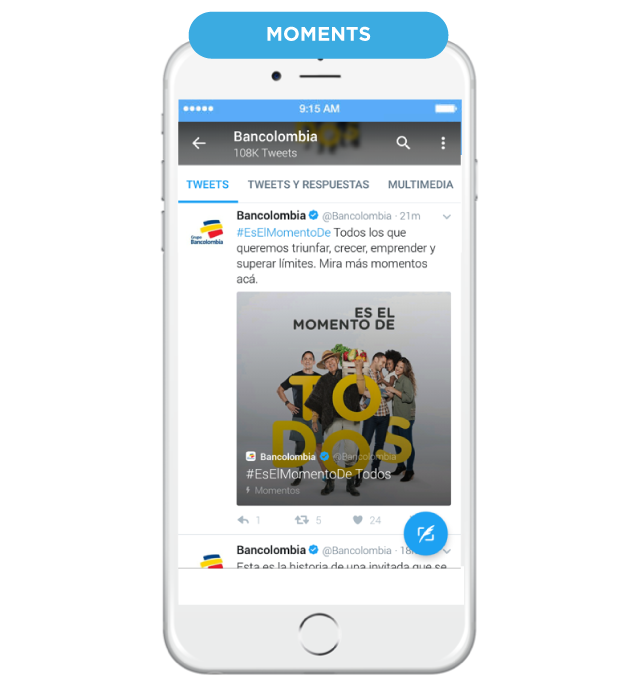 MOMENTS
Twitter grouped and curated all posts related to #EsElMomentoDe, and played with the concept of the campaign.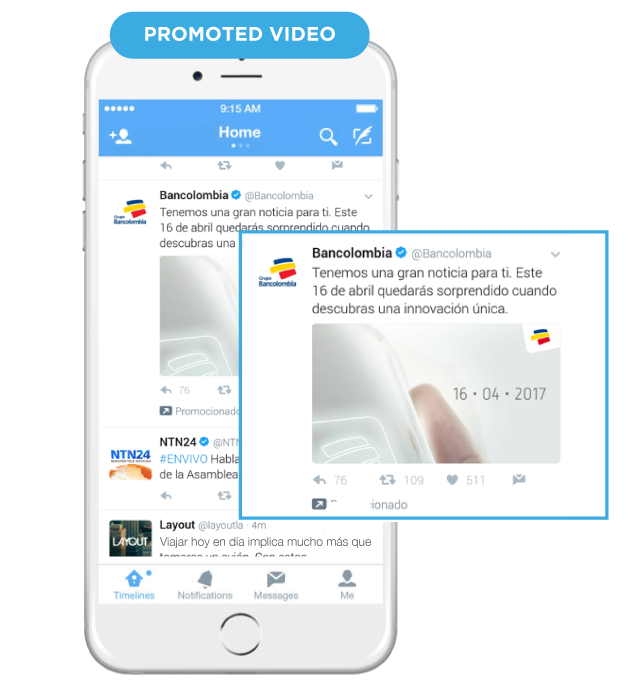 PROMOTED VIDEO
It facilitated the engagement and the recall of the campaign with a brief animated message.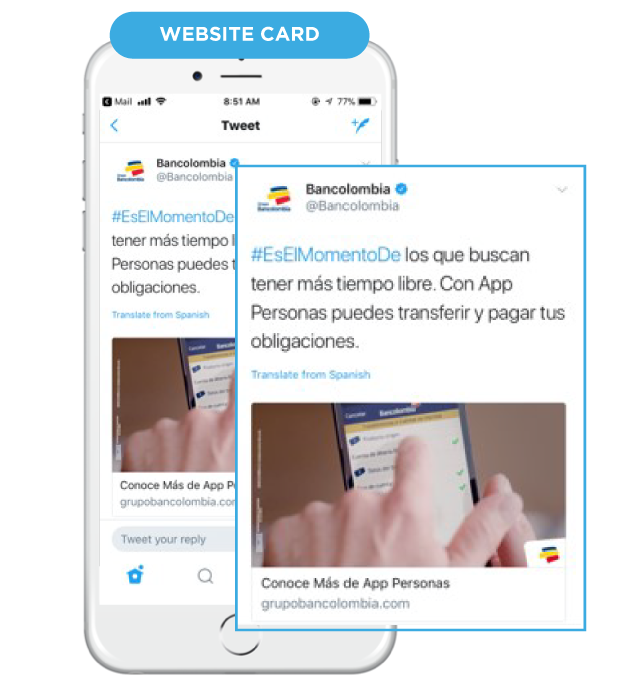 WEBSITE CARD
It redirected traffic through an attractive call-to-action to the Bancolombia website.

+4.5M
IMPRESSIONS
of the trend #EsElMomentoDe
(Benchmark 2.5M)

2.3K
MENTIONS
of #EsElMomentoDe
(Benchmark 1K)

2.4K
MENTIONS
of @Bancolombia
(17x the daily average mentions of the account)

+379K
INTERACTIONS

+22.4M
IMPRESSIONS

+287K
CLICKS

+3M
VIDEO PLAYS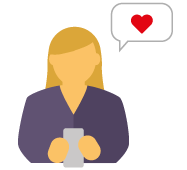 "OUT OF THE BOX" CAMPAIGN
The campaign's innovative message, proposed by Bancolombia, generated an emotional connection with their Twitter users, who identified and were willing to participate in the conversation.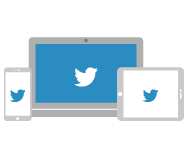 COMBINATION OF FORMATS
The brand strategically combined several of the media formats offered by Twitter in order to generate awareness and engagement among users.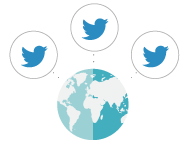 FOCUS ON THE ENGAGEMENT
@Bancolombia led the conversation from the beginning, through innovative formats such as video and interactions.