Success Case: Almacenes Exito on Twitter
Twitter provided Almacenes Exito with the opportunity to take the lead during the Mother's Day conversation and engaging with the audience in a much more emotional level.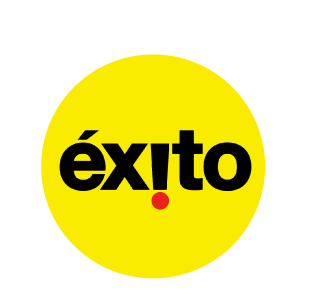 COLOMBIA

Almacenes Éxito is the leading retail brand in Colombia and the only one in the country with a multi-format strategy: Hypermarkets, Supermarkets, Neighborhood markets, Express stores and Gasoline Stations (EDS). It has 254 points of sale.
THE CHALLENGE
_
Almacenes Éxito wanted to own the Mother's Day celebration with the goal of generating a powerful link with its customers. For that purpose, they created a 100% digital campaign that touched on emotions rather than use the rational insights that characterize the retail industry.
SOLUTION
_
The brand used a graduation ceremony, something that's very significant for
Colombian mothers, with a spot that showed mothers receiving University diplomas instead of their children.
They used Twitter to expand the message with the hashtag #HomenajeAMamá within a positive content that captivated customers.
USERS FROM ALL SOCIAL NETWORKS GREETED THEIR MOTHERS USING THE HASHTAG AND SHARING THE VIDEO, CREATING CONVERSATIONS EVEN AFTER MOTHER'S DAY.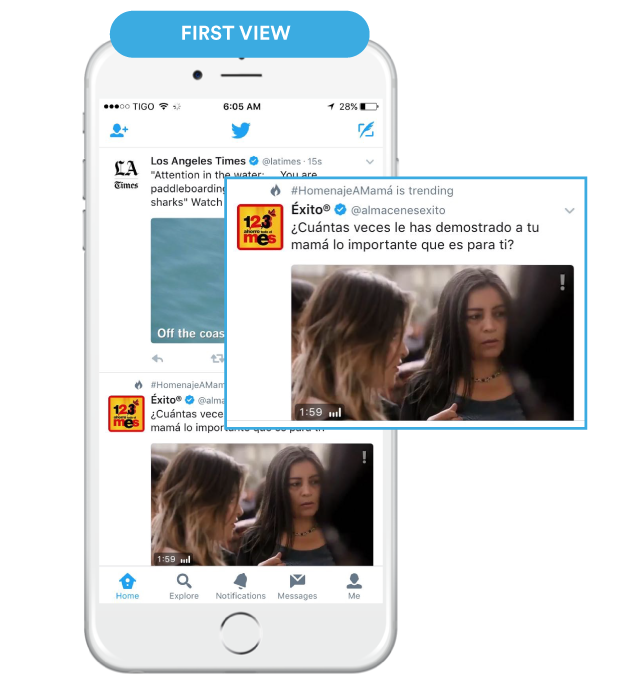 FIRST VIEW
When viewing the timeline, the ad was the first thing users saw.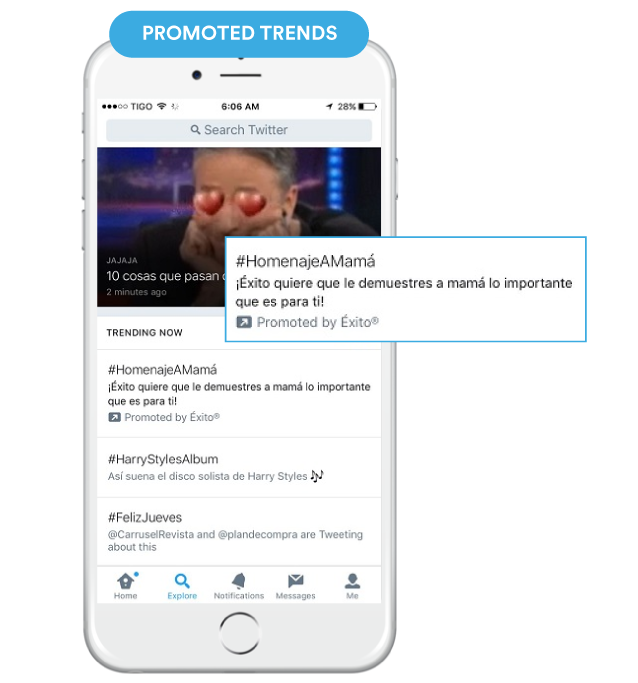 PROMOTED TRENDS
By promoting the hashtag #HomenajeAMamá, the brand was able to own the message and be in first place in search engine trending.
PROMOTED TREND
#HomenajeAmamá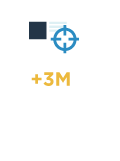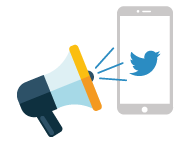 SELECTION OF THE FIRST VIEW FORMAT
First view placed @almacenesexito at the center stage of the Twitter audience, achieving maximum reach.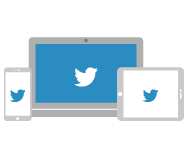 SYNERGIES BETWEEN CONTENT AND PLATFORM
The success of the ad campaign was largely due to a creative idea that was exclusively developed for the digital format.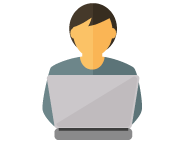 PARTICIPATION OF INFLUENCERS
The celebrities that participated in the ad campaign helped to expand the brand message exponentially on Twitter.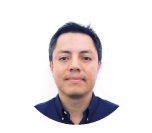 "Twitter helped us enhance the emotional message of Mother's Day. The
fast delivery and wide coverage of this platform allowed us to own the
context and lead the conversation. Twitter creates trends".