Postobón Success Story on Twitter
Postobón used the Colombian soccer classics to generate conversations and take advantage of the natural connection that exists between Twitter and television.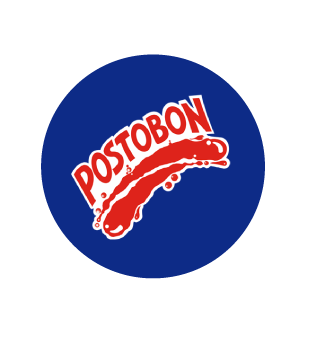 COLOMBIA

To speak of Postobón is to tell the story of a company that has left its mark in Colombia thanks to its innovation, business acumen, adaptability and transformation. The company has the largest market share in the non-alcoholic beverage industry in Colombia and has the largest company revenues with 100% Colombian capital in this sector.
It has a 111-year history in which it has pioneered the development of most beverage categories that exist in the Colombian market. Currently, it has categories such as soft drinks, water, juices, sports drinks, energy drinks and tea, with a portfolio of more than 35 brands and 250 names such as Postobón, Colombiana, Pepsi, Bretaña, Hipinto, Popular and Seven Up.
CHALLENGE
_
Postobón is a brand committed to sports that  currently sponsors several Colombian professional Soccer teams.
As part of its new strategy, it presented the site ligadeportiva.com with the objective of positioning this as a content hub, and thus, being a brand associated with the national sport.
SOLUTION 
_
@ligapostobon sought to take advantage of the context by relying on the fans' desire to enjoy a day of "enjoying soccer in peace" during the weekend in which different classics were held in the main Colombian cities.
The brand used the hashtag #ClasicosXLigaDeportiva to generate conversations about different teams, taking advantage of the natural connection that exists between Twitter and television, and invited Twitter users to root for their favorite teams.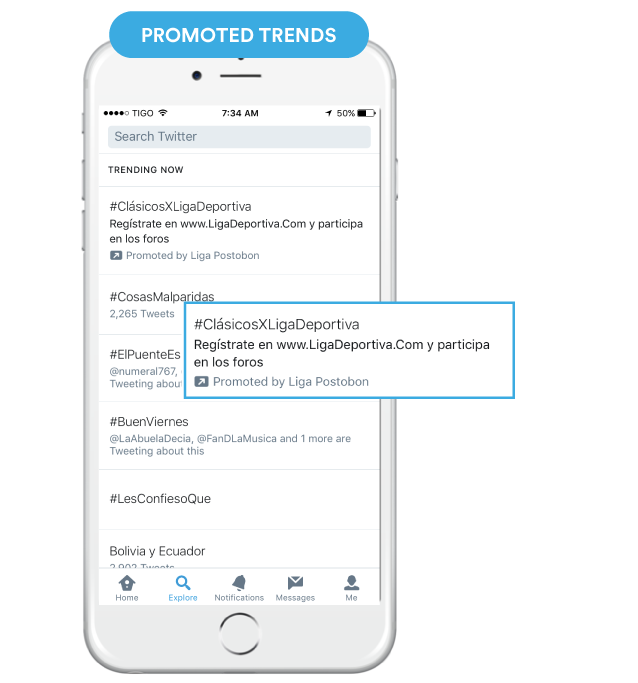 PROMOTED TREND
#ClasicosXLigaDeportiva Postobón was first in the trends search and that way, it capitalized on the conversations about the most important games on that day.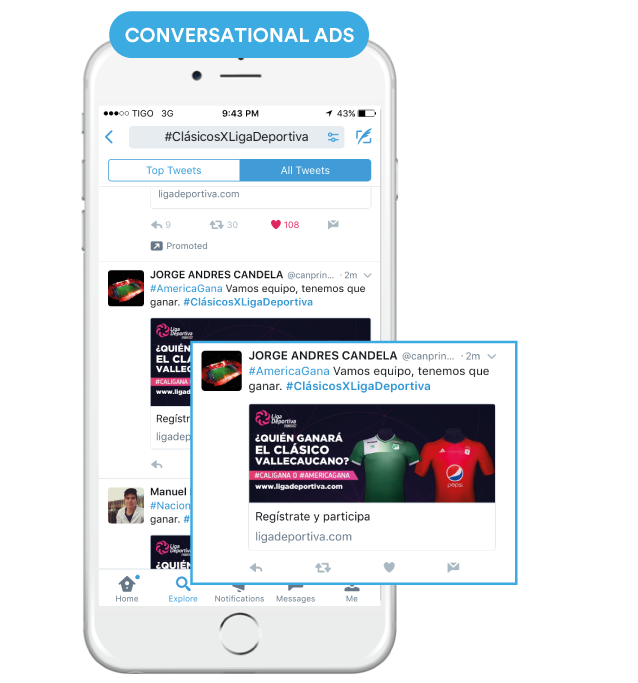 CONVERSATIONAL ADS
Postobón began large scale conversations by asking the fans about their favorite teams through the interactive component of this format.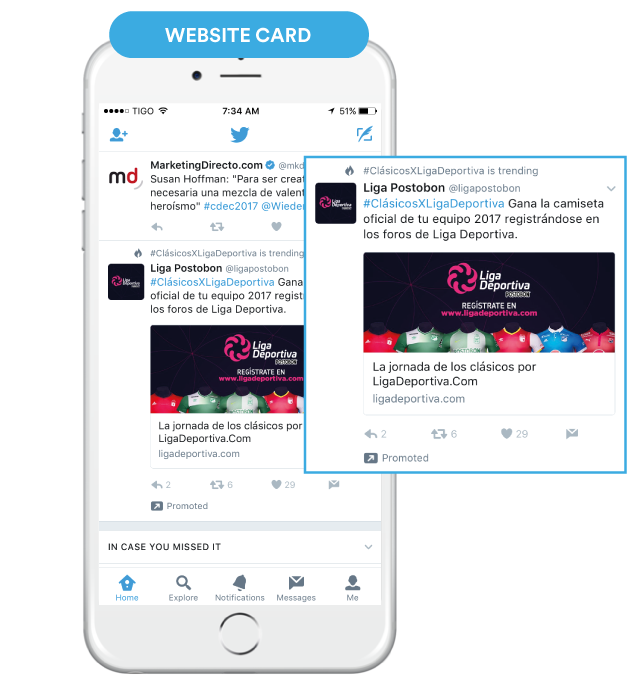 WEBSITE CARD
Through an attractive call to action, @ligapostobon directed new users to ligadeportiva.com, inviting them to register and participate in the discussion forums.

PROMOTED TREND
+48K
INTERACTIONS
1.5K
MENTIONS

CONVERSATIONAL ADS
+100K
IMPRESSIONS
+6K
INTERACTIONS

WEBSITE CARD
+19K
CLICKS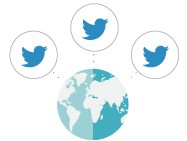 TIMELESS OF THE PLATFORM
For Postobón, soccer content campaigns on Twitter gave excellent results. Users actively participate on Twitter when their team is playing, as they want to be the first to know the result or root for the players in real time.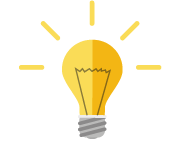 CHOICE OF INNOVATIVE FORMATS 
@ligapostobon chose to include the Conversational Ad format in order to increase interactions and conversations about each of the games, generating personalized messages and associating each user's passion for football with the Postobón brand.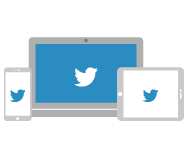 COMBINING FORMATS ACCORDING TO OBJECTIVES
Promoted Trend gave @ligapostobon a huge reach, with Conversational Ad getting both reach and great engagement from users and, finally, Website Card helped the brand to get conversions and generate visits to http://ligadeportiva.com/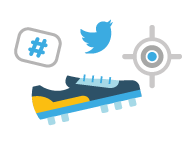 PROPER SEGMENTATION
Postobón was able to connect with its target audience through the following segmentation capabilities of Twitter: followers of the accounts of each team, interests and soccer related keywords.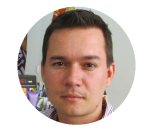 "The strategy we used on Twiter for the launch of our portal, www.ligadeportiva.com, was centered on generating conversation around the Colombian professional soccer classics and allowed us to achieve our reach, traffic and engagement goals through the proper use of the different formats offered by the platform. This way, Postobón was able to maximize the visibility of the brand with the target audience."