Business Representations : Oath
We partner with the most innovative platforms from Sillicon Valley, we promote and commercialize their advertising formats
Yahoo
Yahoo! is a guide whose goal is to inform, connect and entertain users through data, content and technology. It is one of the pioneer brands of the digital world, and it is currently one of the publishers with the largest audience reach in the region – 48% reach in Latin America.
Yahoo! produces original content under an editorial strategy that is relevant for the region, with sections with articles of interest for specific audiences such as news, sports, finance and life style. Also, it is the fourth website most visited in Latin America.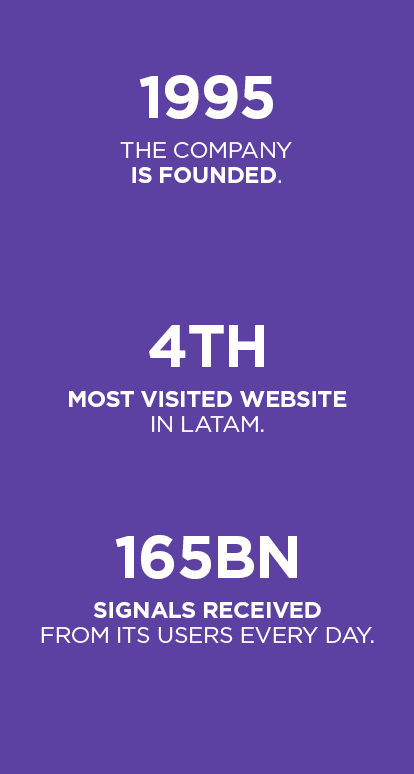 Why place ads on Yahoo!?
Yahoo! advertising combines creative formats with state-of-the-art technology and presence in all types of devices used daily by its audience. Audience buy, programmatic inventory, premium display and video formats, in addition to native formats, are part of the wide range of options that Yahoo! offers its advertisers. Yahoo! allows brands to send the right message to the right user, using relevant data from the entire region.
Contact
Consult with us to maximize your media strategy in the most innovative and effective way